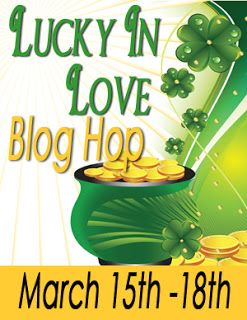 Lucky in Love? Well, are you, punk? ;)
It's a time of luck and wealth...or not. With each romance we find ourselves in a new world of love and memories. Are these just by chance? Is it luck?
I'm not sure what I believe in. Is it luck? Are we predestined to meet our mates? Is it written in the stars? I don't know, but I do know that I love LOVE and I love the thought of finding it in the most random places.
I recently released a book called A Moment, (New Adult Sexy Contemporary College Romance) and in it my h/h meet on Valentine's Day. But, as many Valentine's Days often do, this one doesn't exactly end well. In fact, neither hero nor heroine, wanted to meet Mr./Mrs. Right. But it just happened. Love is one of those tricky things you just cannot control, and even when the situation seems bleakest, it still manges to thrive. That's why I love writing about romance, because it's the possibility of more, of joy and even sometimes great sorrow... but it's a defining aspect of who we are as possible. Even the unloveable want to be loved. So tell me... how do you view love? Is it luck, spontaneous chemical combustion.. what is is?
Welcome to your second annual Lucky in Love Blog Hop where we want to hear about your love, your romance, and how much you love St. Patrick's Day!!! Are you wearing green? Ready to get pinched...or wait...do you like that?
I hate getting pinched, but I love pinching. *g* So don't get too close or you're liable to get one right on your rear. ;)
Almost 300 bloggers have giveaways and posts about those men we love!

We have TWO grand prizes. You as a reader can go to EACH blog and comment with your email address and be entered to win. Yep, you can enter over 200 times!
Now what are those prizes?
1st Grand Prize: A $100 Amazon or B&N Gift Card
2nd Grand Prize: A Swag Pack that contains paperbacks, ebooks, 50+ bookmarks, cover flats, magnets, pens, coffee cozies, and more!
That's not all, I'll personally be giving away one free copy of my Contemporary Romance, A Moment. All I'll need from you is to say hi, sign up for my newsletter if you feel so inclined, and tell me which format you'd prefer the ebook in. I have .doc, .mobi (for Kindle), .epub (for B&N), and PDF. Also include your email address you'd like this sent to. Below is the blurb!
Ryan Cosgrove and Liliana Delgado are on a collision course with destiny. They don't know it yet, but before the night is over their lives will be forever changed.
Spending Valentine's Day at a burlesque bar, hadn't been Liliana's ideal way of spending a Friday night. She'd much rather be back at campus, doing homework... until she meets Ryan. Tall, athletic, and gorgeous, Lili can't keep her eyes off him, and despite his gruff manners and drunken disposition she's intrigued.
Ryan's got demons, and they're deep, dark, and eating him alive. Regardless of his attraction to the petite brunette he's tired of fighting, of pretending the last fifteen years haven't been a daily struggle just to get out of bed every morning. That night he decides to end his pain, to leave it all behind and float away into the blessed darkness of oblivion. But fate has other plans for him, Lily finds and rescues Ryan, determined she'll not only save his body, but his soul too.
This is their moment...