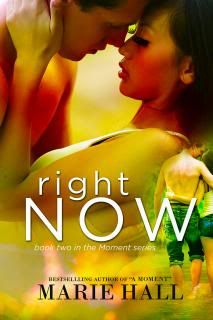 I leaned my head back and thought about the boy who was no longer really a boy.
Alex was a man.
And a tall, really tall, one at that.
The moment I'd seen him walk through the door, my heart had constricted. Painfully. It'd taken me a second to catch my breath. I'd dreamed about him all through high school, watched as he took one girl after another out around town.
I doubted he remembered the girl working the popcorn counter at the theater, but every weekend there was always a new girl on his arm, a new girl kissing him and rubbing her horny little body all over his, and it was a miracle my teeth hadn't become filed points as much as I'd ground them together.
And maybe it shouldn't surprise me that he didn't have a clue who I was; I no longer looked even remotely similar to the girl who'd graduated valedictorian of J.J. Baines High.
My fingers twitched as I remembered the feel of his body in my fist. He was big, and so damn hard my thighs had trembled.
Fire and static and electricity and whatever other chemical combustion had detonated inside me. I'd gone from zero to horny in two seconds the moment he'd walked in.
His hair had glinted so many different shades of blond, from white to burnished bronze, and all I wanted to do was touch it, run my fingers through it, wondering all the while if it was as soft as it'd looked.
One look into eyes that made me think of a sky right after a storm and I could no longer control myself.